I cannot recommend this crew enough!!!
This was my first time fishing and it was absolutely incredible. I booked the charter for my boyfriend's birthday and we both had the BEST TIME EVER!
The entire crew was so awesome. They worked their butts off to make sure every group on board caught at least one fish. Many people reached their limit of 2 salmon per person!
If you've never been fishing, remember, it's called FISHING not CATCHING 🙂 I think some of these reviews are just people upset they didn't catch anything... But that certainly wasn't for lack of the crew trying.
I would advise that first time fishers beware of seasickness... don't drink the night before, eat a well-balanced meal, and take dramamine, and you will have a lovely time.We loved this experience so much we will definitely be book again with all of our friends. Todd, Tommy, and Tony were so, so great. Thank you guys so much for making me an A+++ girlfriend. "Best birthday gift ever!!!!" - the BF
I highly recommend Blue Runner Sportfishing. We had such a wonderful experience salmon fishing with them in late Sept. 2015. My husband, teenage son and I are NOT experienced fishermen -- in fact we had no idea what we were doing, but Captain Todd assured me that his deck hands would help us out. (I admit to being a bit concerned as I had read inconsistent reviews.) Both Tony and Tommy (our deckhands) were soooooo helpful and nice to us. I had mentioned to them prior to leaving the pier that we were inexperienced and we would likely need some help. They assured us that they would help us whenever they could...and they did. All three of us got our lines tangled early on (our faults), but Tony and Tommy just helped us out, and then told us how to avoid the problem in the future. It was a slow day (fish wise) for the boat, but my son still managed to catch one salmon ...I am sure largely due to the extra attention we were getting from Tony and Tommy, and the fact that Captain Todd tried so hard to get us to places where the fish were biting. Upon observation, the only time I saw Tony or Tommy frustrated is when people weren't manning their poles or were not following instructions. However, I never saw any inappropriate behavior or heard any inappropriate comments at all from either of them nor from the Captain. It seemed to me that they were just trying to make sure that people followed the process so that EVERYONE would have a good and safe experience. We hope to be joining them again this summer! Fish on!!!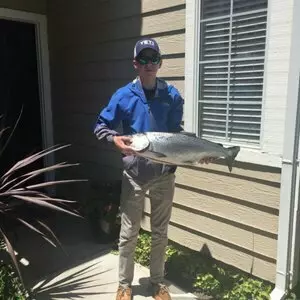 Todd and Tommy could not of been better! Helps that we caught our limit in a heartbeat....one fish was 18lbs after being gutted. We will definitely come back!
-- Patrick B.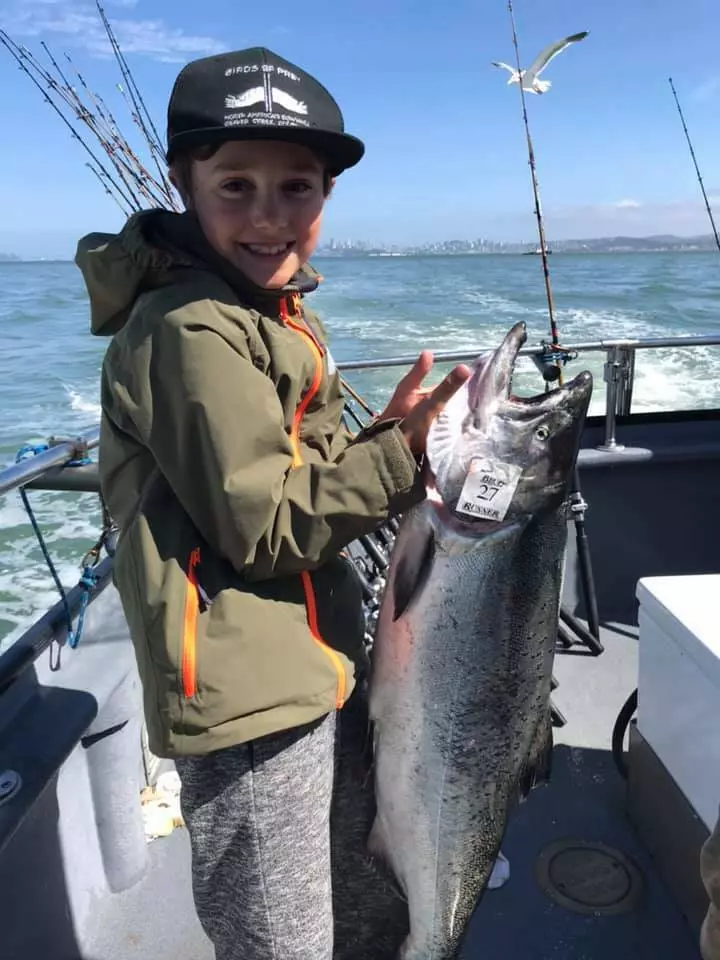 Nothing but great things to say about the impeccable boat, the captain and his crew! They all treated our kids like they were their own. We will be back!!!
-- J. Lind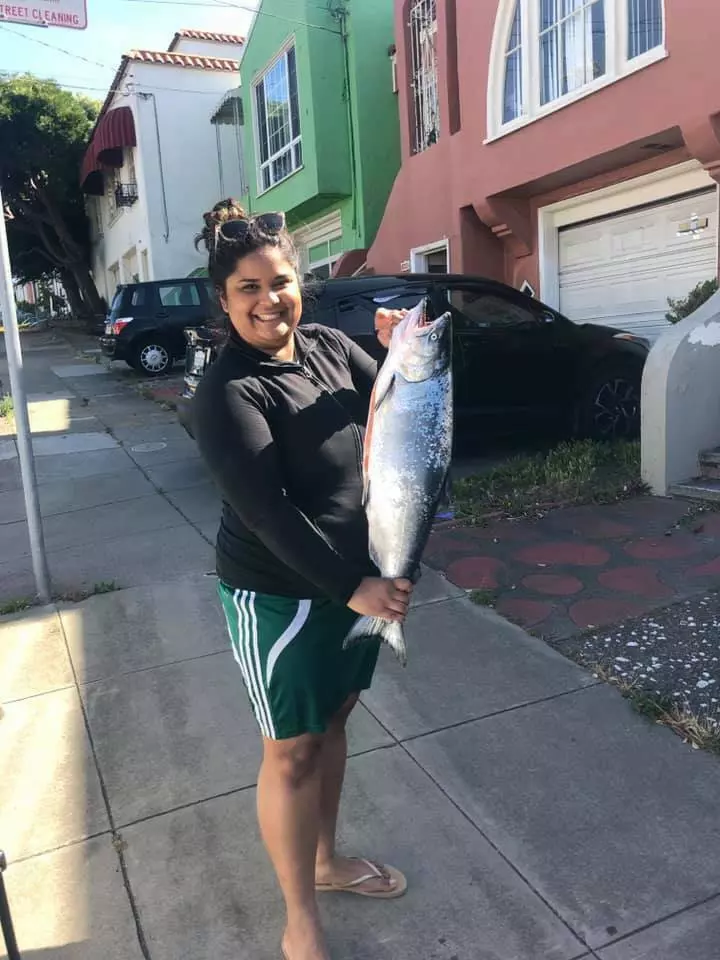 LADY ANGLERS. Let me tell you there is no better boat around. ... Thank you Captain Todd!
-- A. Cuellar