Your private, personal memorial at sea service for your friends, family and loved ones.
Scatter your loved one's ashes in the calm waters just past the Golden Gate Bridge aboard spacious, stable vessel Blue Runner berthed at the foot of Harbor Drive, Sausalito.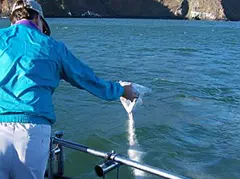 A private boat charter for a burial at sea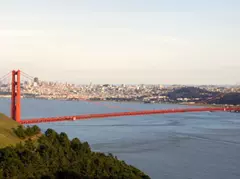 Some prefer to watch the ash scattering from land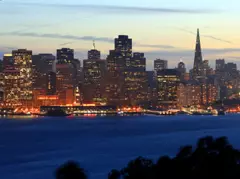 Another beautiful location to scatter your loved one's ashes
San Francisco Bay Memorial Services and Ash Scattering
Although the death of a loved one is a most painful experience, scattering at sea can be a beautiful and respectful way to say farewell. Scattering cremated ashes over the sea has become a very popular burial choice for many. Percentages for cremation and scattering at sea are rising dramatically. Compared to the cost of a land burial, burial at sea has many advantages.
Please visit our official Ash Scattering Memorials at Sea site for the most up to date information
About our burial at sea memorial services: 
A typical service takes about an hour and a half. We travel into the ocean just past the Golden Gate Bridge. There the Marin Headlands offer shelter from the wind in a private setting. 
The service typically involves making 3 circles. 
During the first circle the loved ones typically release flowers into the waters. 
We circle again through those flowers and the deckhand will advise of the appropriate time to deposit the ashes. 
The third circle provides an opportunity for placing additional flowers and for remembrances and prayers. 
It is our pleasure to personalize each service to the wishes of the deceased or of the families involved. This might including a priest, minister or other clergy, adding music (you provide the CDs), optional San Francisco Bay tour. Bring your own lunch and drinks.
Memorial services are private, personal experiences.
The options provided above can be customized to meet the wishes of the family.
Find out more at http://www.MarinMemorialServices.com